Are you interested in gaining Parametric competency to push your design skills to the next level?

Are you ready to learn a very exciting and powerful tool that will take your ideas and concepts to a whole new realm?
This FORM FINDING WITH KANGAROO PHYSICS WEBINAR will provide you with the necessary knowledge and ability to use Kangaroo Physics, a free powerful plugin in Grasshopper / Rhinoceros.

Webinar prerequisite: Participants are advised to have a basic knowledge in Grasshopper.

Webinar duration: 6 Days / 12 hours in total: Start 04.04.2022
TIME ZONE: CET / BERLIN GERMANY TIME

WEBINAR Language: ENGLISH
CERTIFICATE: Participants will be given a certificate of participation at the end of the WEBINAR
WEBINAR LINK: WEBINAR invitation link will be sent to all participants after registration via private Email

-----------------------------------------------

Total duration is ca. 12 hours: (2 weeks: Mondays, Tuesdays & Wednesdays / 6 days in total), between 18:00-20:00 CET / BERLIN GERMANY TIME
Detailed Schedule:

Monday 04.04.2022 (18:00 - 19:45 CET)
Day 1 (1h & 45 mins): Introduction to Kangaroo Physics, Kangaroo I vs. II, Hooke's Law.
Tuesday 05.04.2022 (18:00 - 19:30 CET)
Day 2 (1h & 30 mins): Catenary Curve, Newtons vs. Kilograms, Pendulum Swing, Catenary Mesh, Material Continuity.
Wednesday 06.04.2022 (18:00 - 20:10 CET)
Day 3 (2h & 10 mins): Tensile Membrane, Frei Otto Case Study, Thin Concrete Shell with in-class exercise.
Monday 11.04.2022 (18:00 - 20:08 CET)

Day 4 (2h & 8 mins): Planarization of Meshes & Polygons, Planarization of Hexagons, Planarization of Quadrangles, Circular/Spherical Coplanarity.
Tuesday 12.04.2022 (18:00 - 20:12 CET)
Day 5 (2h & 12 mins): Organic Tunnels, Developable Surfaces & Scheduling of Strips, Origami Digitized with in-class exercise.
Wednesday 13.04.2022 (18:00 - 19:53 CET)
Day 6 (1h & 53 mins): Origami Digitized Part 2, Particles/2D Collision, Particles/3D Collision, Packing Circles on Surface, Wind, Drape.


-----------------------------------------------------------------------
Photos of past Grasshopper Workshops in Berlin (before transitioning to WEBINAR):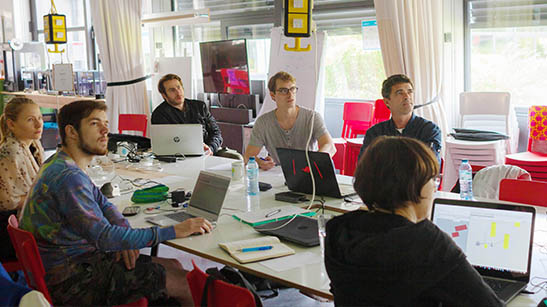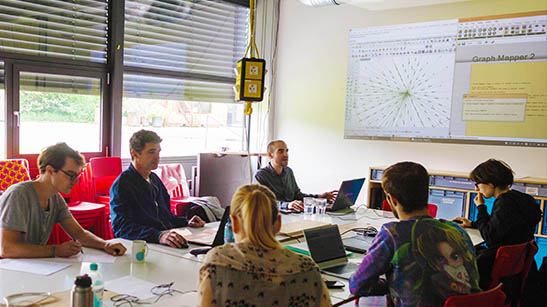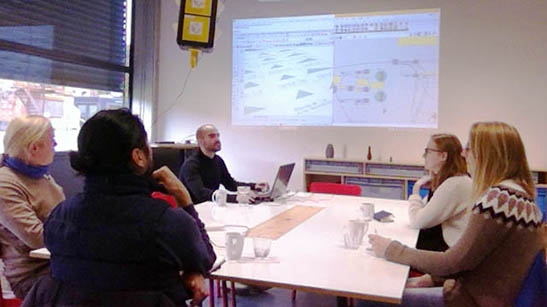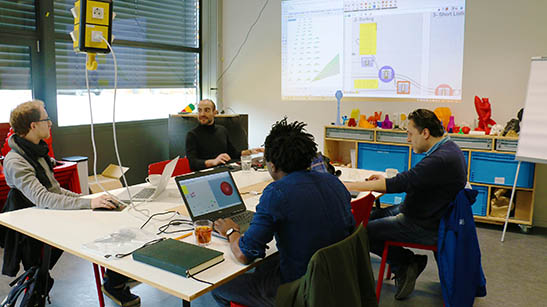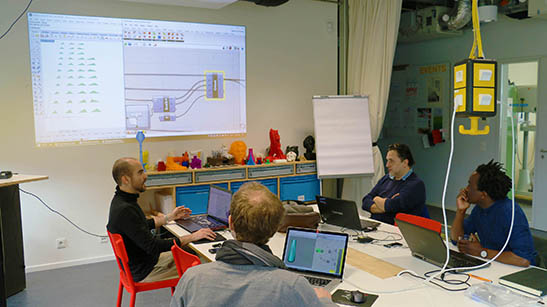 -----------------------------------------------------------------------
WEBINAR fees:
Total duration is 12 hours / 6 days / 18:00-20:00

Price: 349€/Regular (incl. VAT)

Useful Resources:

Rhinoceros Installation (90 days full version trial available):

http://www.rhino3d.com/download

Grasshopper Free Plugins:
Kangaroo 2.42 & Kangaroo 0.099: https://www.food4rhino.com/en/app/kangaroo-physics

https://www.food4rhino.com/en/app/lunchbox
https://www.food4rhino.com/en/app/meshedit
https://www.food4rhino.com/en/app/firefly
http://www.giuliopiacentino.com/weaverbir

For any questions about the webinar, please email:

Detailed professional profile of instructor:
https://de.linkedin.com/in/dabboussi-wassef-12951513
USt-ID Nr. DE309940577